---
As any host knows, atmosphere is an overlooked, yet crucial aspect to any good party. The more you do to make your guests at ease, the more they'll enjoy themselves. Our pleasing fragrances and flickering wicks do just that! Lighten the mood of a space with our bright, airy, and herbaceous fragrances. Or create a calming environment with our earthy, musky, and woody fragrances.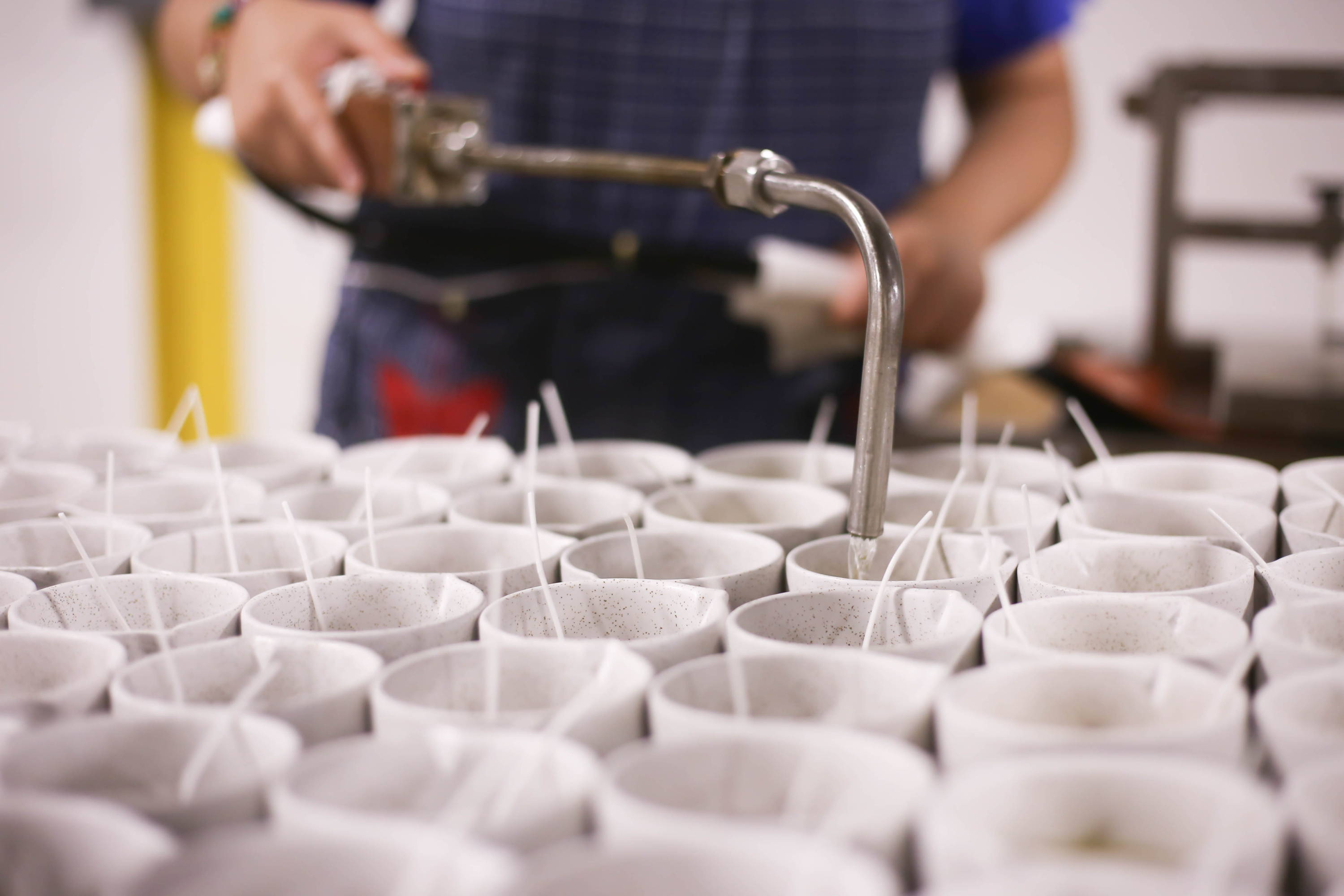 No matter your style, you can rest assured that you're getting a high-quality, earth-friendly candle. Each candle features our soy wax blend hand poured into an easily-repurposed vessel with cotton wicks.
No corner-cutting, no frills. Just a beautiful, aromatic, well-made candle. Every single time. And we do it for all you different people out there. We like you.
---
Every product we make is designed and sourced with intentionality. We love the juxtaposition of mixed materials, from the textures and shapes of vessels to pairing unique fragrances together, there is something beautifully compelling in each of our creations.
We pride ourselves on being the most versatile and functional candle brand in the market. We start with a story and build around it to create collections that add warmth and nostalgia to your home. We pair our vessels with complex and sophisticated fragrances that stick with you. With every design, we ensure that each vessel can be repurposed when the wax runs out.
We have over 150 chandlers (aka candle makers) mixing, pouring, testing, and packaging our candles in our Nashville factory every day. Watch our video to see us in action!
---