Welcome to the Firefly Candle Collection
Firefly Candles, part of the Paddywax Family, celebrate people—the artisans and dreamers that craft our candles and those who enjoy them. By blending timeless style with influences from current trends, we offer unique collections that evoke the creative spirit and harmonize the home.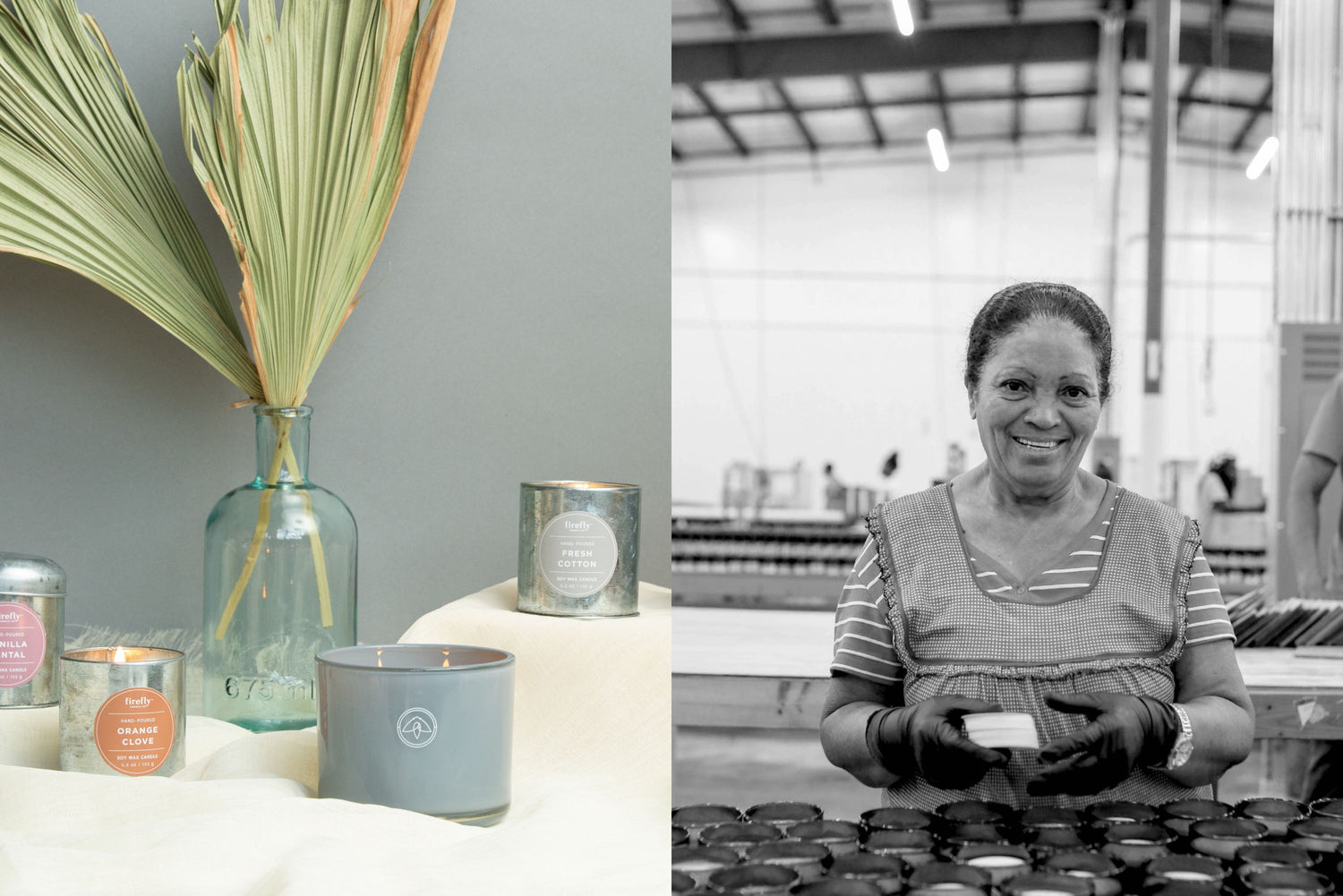 Our Promise, Our People
We create the finest handmade products with an eco-friendly mindset. We strive to offer our customers a high quality experience from product to customer service.
Our amazing chandlers hand pour each and every Firefly candle with soy wax in Nashville, TN.