The Folia candle brings the outdoors in with fresh and airy aromas that will brighten your home. Designed to be repurposed into a self-watering planter, Folia brings more life into your everyday.
How to Repurpose your Folia Candle:
Step One
Remove the label from the bottom of the planter to expose the drainage hole, then add a plant.
Step Two
Using the base piece, fill the reservoir half full with fresh water.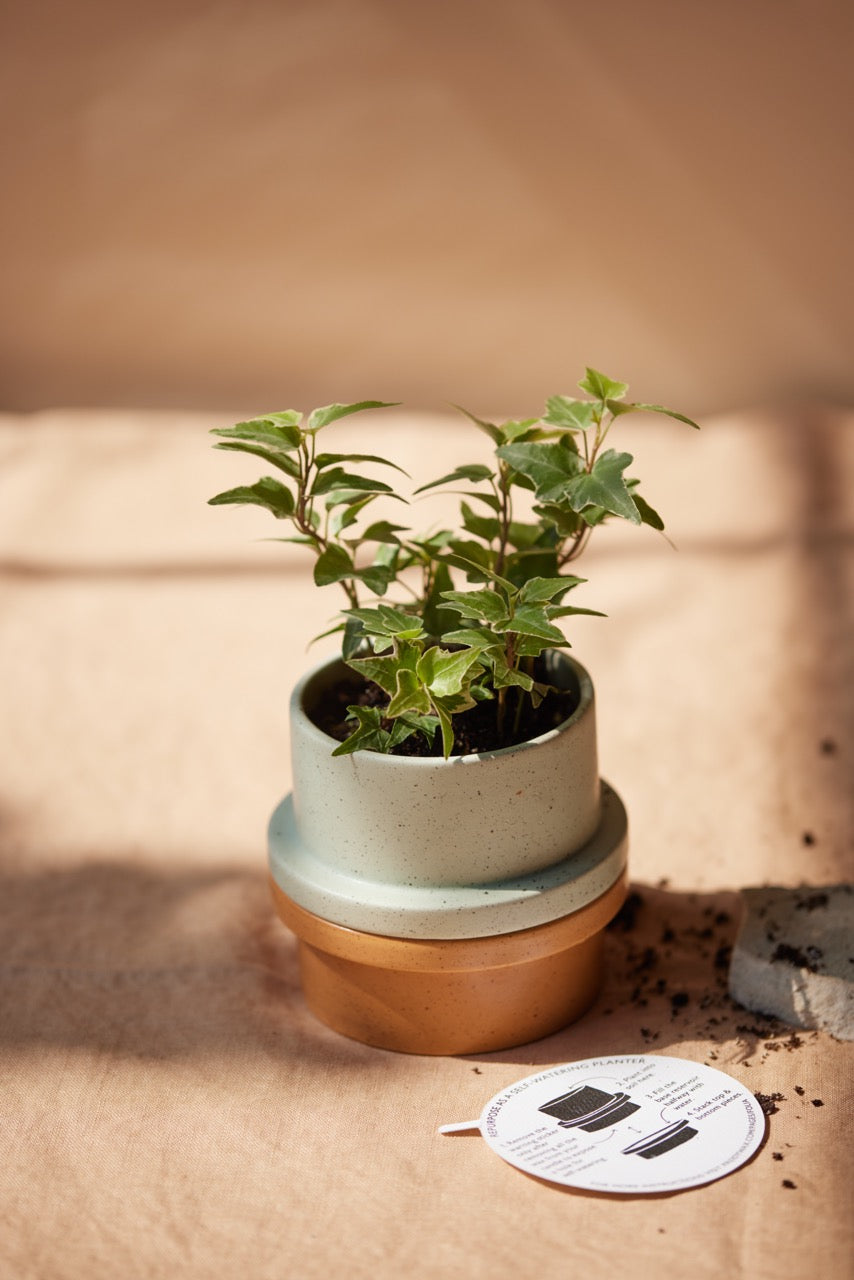 Step Three
Place the planter within the base piece, and there you have it. Refill as needed. Enjoy!
Do you want to learn more about repurposing?